In the previous blog, we explained what strategic planning is. Today, we are going to discuss strategic management.
As we have mentioned in the previous blog, strategic management is different from strategic planning. Strategic management is the implementation of a strategic plan. Strategic management helps a company to ensure its operations and resources allocation is aligned with the strategic plan outline and the organization's vision.
But do we really need to carry out strategic management in the organizational plan and operations? What is the process of carrying out strategic management?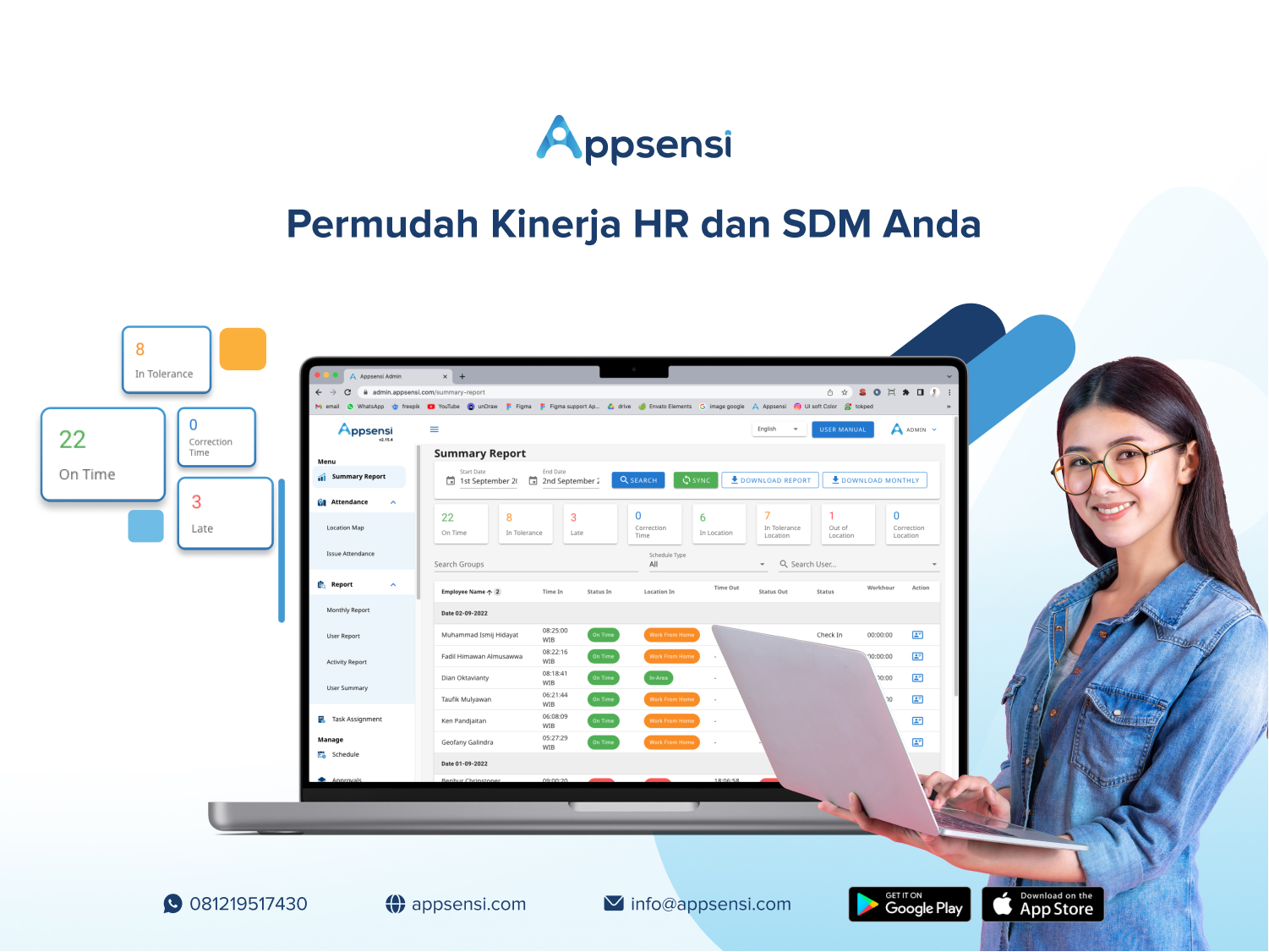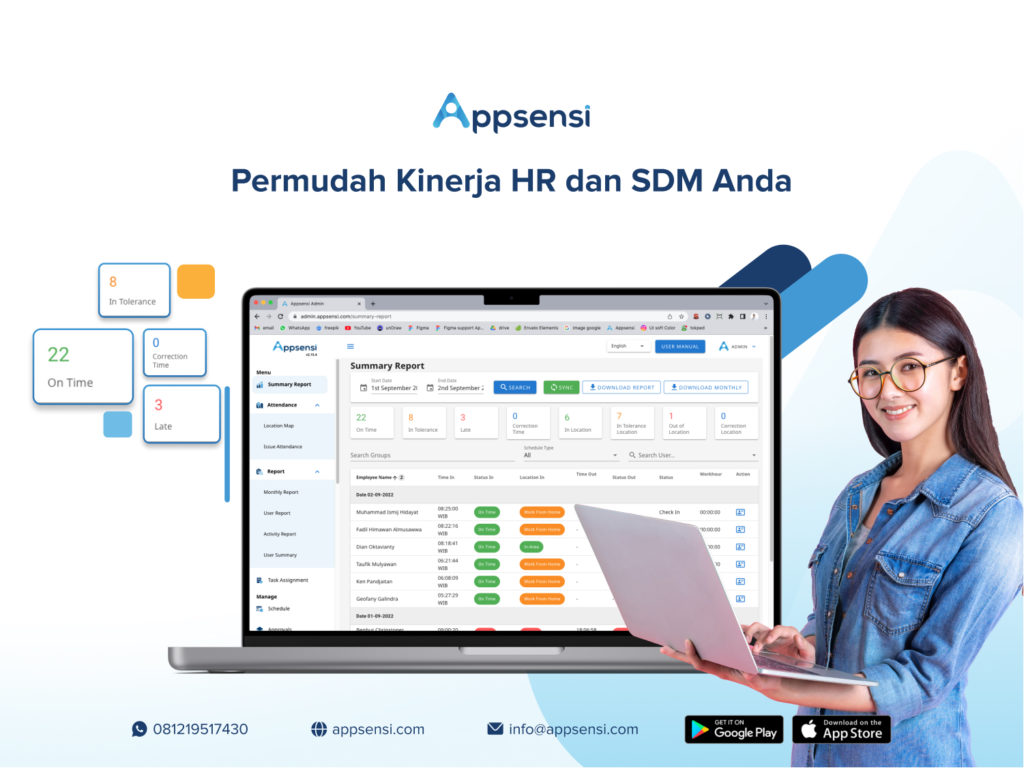 Definition of Strategic Management
Strategies in which managers identified, described, and carried in order to achieve better performance and competitive advantage for their company is the meaning of strategic management.
The definition of strategic management is a process of evaluation, planning, and implementation designed to maintain and improve the competitive advantage of one company. Strategic management is the way for companies to manage their resources to achieve their goals and objectives.
It can also be defined as the resolutions and acts performed by managers to decide the result of the organization's performance.
Henry Mintzberg, a Canadian management scientist, stated that the field of strategic management cannot afford to rely on a single definition of strategy. That is why in his 1987 paper, he spelled out five definitions of strategy and their interrelationships, known as the Five Ps for Strategy.
Plan is the concept of strategy as a deliberately designated action to deal with a situation
Ploy is the concept of strategy as a plan to defeat the competitors or opponents
Pattern is the concept of strategy that defines strategy as something resulting from consistency in behavior, whether intended or not, and which may be independent of a plan
Position is the concept of strategy as a mediator or fitting force between the company and the environment
Perspective is the concept of strategy as an ingrained way of understanding the world
Strategic management benefits companies of all sizes and in all industries. It requires continuous processes and procedures evaluation in a company and external factors that may affect the company's functions.
There are two characteristics of strategic management, including prescriptive strategic management and descriptive strategic management.
Prescriptive strategic management is the approach where strategies are developed in advance of an organizational issue
Descriptive strategic management is the approach to how a strategy is put into practice when necessitated or needed
Strategic Management's Benefits
As mentioned above, strategic management is beneficial for companies in achieving their goals. Strategic management allows a company to analyze aspects for them to improve, identify potential opportunities and opportunities, etc.
Below are some benefits a company can obtain from implementing strategic management.
1. Competitive Advantage
Strategic management allows a company to always be aware of how the market changes. This allows businesses to have advantages over their competitors.
2. Achieving Objectives and Goals
Every business has a mission to achieve its objectives and goals. Strategic management helps businesses to set and achieve their goals using a clear and dynamic process of action.
3. Tenable Growth
The implementation of strategic management will lead to manageable, tenable, and sustainable growth by developing a more efficient organizational performance.
4. Cohesive organization
An organization where all its personnel are united and focused on achieving the same goal for the company is more likely to achieve its goals and objectives. Good communication and implementation of goals and objectives to all parts of the company are necessary for implementing strategic management.
5. Broader View For The Employees
Strategic management allows employees to better understand their presence and importance in the organization. Employees can have a broader view of how their job fits into the organizational plan and how it affects or is co-related to other organizational members.
This will encourage employees to be more engaged in the organizational plan as they can relate themselves to every task of the organization. They will become more trustworthy and satisfied, and effectively engage themselves with the changes in their own work so it will not affect the organization.
6. Managerial Awareness
By consistently performing strategic management, managers will be more aware of industry trends and challenges and prepare themselves to face future challenges.
Types of Strategic Management
SWOT Analysis
The analysis of a company's internal and external factors, including strengths, weaknesses, opportunities, and threats is the definition of SWOT analysis.
The SWOT analysis is one of the types of strategic management frameworks, that helps managers create the best application of their company's strengths, decrease or erase their weaknesses, take advantage of emerging opportunities from the business environment, and be aware of possible threats.
SWOT analysis involves the analysis of internal and external factors that may affect the company.
Internal Factors
These factors consist of the company's internal data analysis, including the company's strengths and weaknesses.
Strengths and weaknesses are the internal factors that exist within one company. Strengths are the positive factors we will need to maintain in our company. Positive qualities, achievements, resources, specialties, and uniqueness are the things we can evaluate to understand your company's strengths. Understanding your company's strengths will help you bring benefits and advantages to the company.
Whilst strengths focus on the positive factors and attributes that one company owns, weaknesses define it as the opposite term of strengths. Every business has its weaknesses or a place that can be improved in the future.
External Factors
Political, economic, social, or technological (PEST) forces may affect the company's competitive advantage, as well as legal, demographical, ethical, ecological, or regulatory factors. The external environment analysis evaluates variables that are beyond the control of an organization to realign corporate and marketing strategies to the ever-changing business environment.
External factors consist of opportunities and threats that come from people or the environment outside the organization. Opportunity allows you to identify promising opportunities that may help your company grow to be more successful. Whilst threats are the components you must anticipate to prevent risks that may harm your company.
Balanced Scorecard
A balanced scorecard is a tool that may help you to find which aspects of your business that need improvements to bring you the greatest outcomes for customers. This tool may assist companies in showing their growth statistics to produce timely reporting mechanisms.
This method is a practical tool that disintegrates the performance evaluation process into four legs, including:
Learning and growth analysis consists of employee satisfaction and retention, and the organization's information services performance
Internal analysis consists of the linkage of business processes to strategic goals
Customer analysis consists of customer satisfaction and retention
Financial analysis consists of operating income, sales growth and ROI (Return on Investment
Components of Strategic Management
Strategic management consists of four major phases, including the evaluation phase, planning phase, implementation phase, and the outcome of strategic action.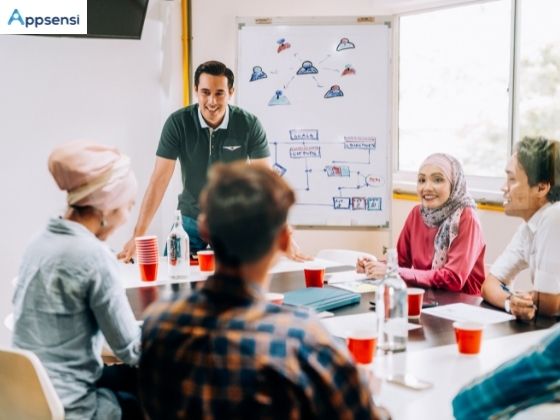 1. Strategic Evaluation Phase
You should start your strategic management activity with an in-depth evaluation of the organizational environment, either internal or external environment analysis. This analysis may be conducted using SWOT analysis components.
2. Planning Strategic Activity
After you gather the information you need in the evaluation phase, create and formulate a set of comprehensive strategic action plans including the company's business-level, corporate-level, competitive, international, collaborative, and acquisition strategies.
Business-level Strategy
The business-level strategy is formulated to help you define which customer segments and needs you will need to address, and the way or process of attaining customer satisfaction. This strategy level aims to achieve leadership and differentiation in both product and pricing policies. It is better to formulate a business-level strategy around your customer perspective to learn the best way to achieve their satisfaction.
Corporate-level Strategy
This strategy level determines how the company can expand the scale of its operations from a single business to a portfolio of businesses, operating in international markets. The corporate-level strategy helps companies' products and brands' strategic positioning.
Competitive Strategy
A competitive strategy helps a company in creating a competitive advantage by planning on how the organization will defend and protect its resources, capabilities, and core competencies. Planning reactive strategies to maintain the company's current competencies, and develop the company's capabilities by creating proactive responses is a part of the competitive strategy.
International Strategy
The international strategy approach determines which products and businesses are assigned to different geographical regions and countries.
There are three types of international strategies, such as national, global, and transnational strategies.
The base of a collaboration strategy is the competition and cooperation between a company and its competitors, suppliers, distributors, partners, and regulators.
Different companies often collaborate to develop larger markets, improve industry standards, spread research, and development costs, and raise consumer awareness to benefit all players in the industry.
Acquisitions and Mergers Strategies
Since the 1990s, international merger and acquisition strategies have been dominantly used by companies.
The implementation of merger and acquisition strategies is aimed to improve the competitive position of a company through two main areas. These two areas consist of:
Integration of similar operation and overhead costs derive economies of scale and synergies
Purchased basic capabilities to make it easier to reproduce
By attaining these two areas, companies will be accessible to new products, new distribution networks, established customer bases, and financial resources.
3. Strategic Activity Implementation Phase
The implementation phase requires two main capabilities, such as leadership and corporate governance.
Strategic Leadership
Managers as leaders act as the source of motivation, support, innovation, and creative empowerment for the team. It is necessary for managers to communicate the vision and objectives of the company set in the strategic plans to the management level. This communication process requires strategic leadership. Financial performance measurement may help companies to capture the cognitive side of management, but leadership goes beyond it, as leadership can assist companies to avoid challenging situations.
Corporate Governance
Corporate governance stands for the underlying infrastructure of a company that facilitates and controls strategic action.
The capability of corporate governance allows you to determine the relationships between shareholders, the director's board, and the management of the company. It gives you the ability to monitor your company's ethical conduct and regulatory compliance.
Corporate governance trends include the measurement of business performance and stakeholders' feedback with traditional financial measures of control.
4. Outcomes of Strategic Action
The outcomes of implementing a strategic action are very much visible for the company. For example, increases in revenues, market shares, profits, and ROI (Return on Investment) for stakeholders.
These outcomes will create a feedback loop and in turn, may affect the external and internal environment of the company.
Strategic Management's Frameworks
Below are listed the frameworks for strategic management.
Competitive Advantage
Competitive advantage is the main framework and purpose of strategic management. Lower production costs or product differentiation may be achieved by an organization and it may act as an advantage against its rivals.
It is necessary for companies to look at the market positioning of their company and brand, and also to determine all the competitive advantages they have over their competitors.
With a competitive advantage, you could differentiate between a long-lasting business and a growing business. In determining the competitive advantages, it is important to pay attention to business ability, market target, and internal culture.
Corporate Strategy and Portfolio Theory
Portfolio Theory allows companies to conduct a cost-benefit analysis on the deployment of resources and look at the quality of individual resource placement to the company in its totality. It aims to maximize the expected return for a particular level of risk by providing a framework for assets allocation.
Market share and industry growth rate are the two important parameters of judgment for corporate strategy and Portfolio Theory.
Market share: a measure of the competitive position of a business unit relative to its peers
Industry growth rate: a measure of the prospects of the particular industry in which the unit operates
Core Competence
A company should be able to develop proficiency or competence in areas of relative efficiency or excellence and outsource the remainder of its business activities. This will help a company to come up with a unique and unparalleled product, service, or insight to the market and customers.
Experience Curve
The last framework is the experience curve. The experience curve demonstrates the concept of how the value-added costs decline by a consistent percentage when the output produced doubles. To conclude, the more experience you have in producing or creating a product, the easier it is to make.
Step-by-Step Process of Strategic Management
After understanding the definition, purposes, and components of strategic management, you can now start your strategic management process.
1. Assess Company's Strategic Direction
First thing first, assess and evaluate your company's current direction. Understand the company goals, mission, and overall strategic direction to bring the best strategic management for your company. Ask yourself and your team if the current company's process will help you achieve your mission, objectives, and goals.
2. Identify and Analyze Internal and External Strengths and Weaknesses
Next, analyze the details to answer any questions you ask in the previous step. These answers will aid you in setting the elements necessitated in your strategic plan. Conducting a SWOT analysis may aid you in this step.
3. Formulate Action Plans
After obtaining the information you need, in this next step, you will start creating your action plan. You must keep in mind that this strategic action plan will be the strategies that you incorporate in the journey of achieving your company's goals and objectives.
Be sure to create the steps in a clear way, focused, detailed, and directed straight to the goal. You will need to prepare easy-to-understand implementation guidelines, as this process or procedure will be implemented and affect many people within the company.
4. Execute Action Plans
Now that you have your detailed action plan, the next thing to do is to execute the strategic plan you have outlined before. Follow the steps and ensure that all stakeholders carry out the plan as designated, so you can obtain maximum efficiency.
5. Evaluate Action Plans
The last thing to do is evaluate your action plan. Evaluate the results and ask yourself some questions, like:
Did you achieve your goals and objectives?
What changes are made during the implementation of the processes?
Were the processes implemented appropriately company-wide?
Reflect and revise your action plan based on the answer to these questions to create a better and more efficient strategic management in the future.
Enhance Your Strategic Management with Appsensi
It is not easy to create strategic management because when you are creating one, you would not only look at one or two sides or aspects of the company. But you are analyzing the whole company's competitive advantage and competence that may bring out the best of your strategic plan.
Employees' performance is one of the things that support the company. Starting from their attendance, activity, and working results, these things may influence the company in many ways. Moreover, in this pandemic era, there are many changes happening in the company's system, which also may affect the employees' performance. One of them is the attendance system.
The fingerprint attendance system is the system that is most widely used by companies. However, in this pandemic era, more offices implement the 'Work From Home' policy to reduce the risk of spreading the virus in the workplace. This is why many companies should change their attendance system from using fingerprint machines to an Online Attendance System.
Appsensi provides companies secure access to attendance data monitoring with face recognition and location detection (GPS) features.
Besides managing your company's attendance data, Appsensi also has various features that will be very helpful for your company. Some of these features are smart CCTV integration, payroll system, earned wage access, performance management, special integration, and e-kinerja.
Click this link to learn more about Appsensi.