Do you want to figure out why your customers aren't buying your products? Do you want to present a new product, service, or even a marketing campaign to your consumers but aren't sure what they want?
If the answer to those questions is yes, then the only way to accomplish them is to ask your customers. But how can you ask your customers? How do you collect the data?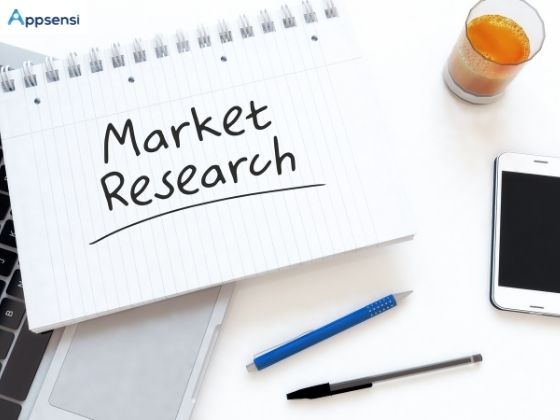 The answer is market research. Market research will help you understand your customer and your industry better.
In this blog about the ultimate guide to market research, we will discover:
What is market research?
3 main objectives of market research?
Importance of market research
How To Gather Information in Market Research: Primary vs secondary research

Primary research
Secondary research

11 types of market research
How To Do A Market Research
Examples of Market Research on Brands
What Is Market Research?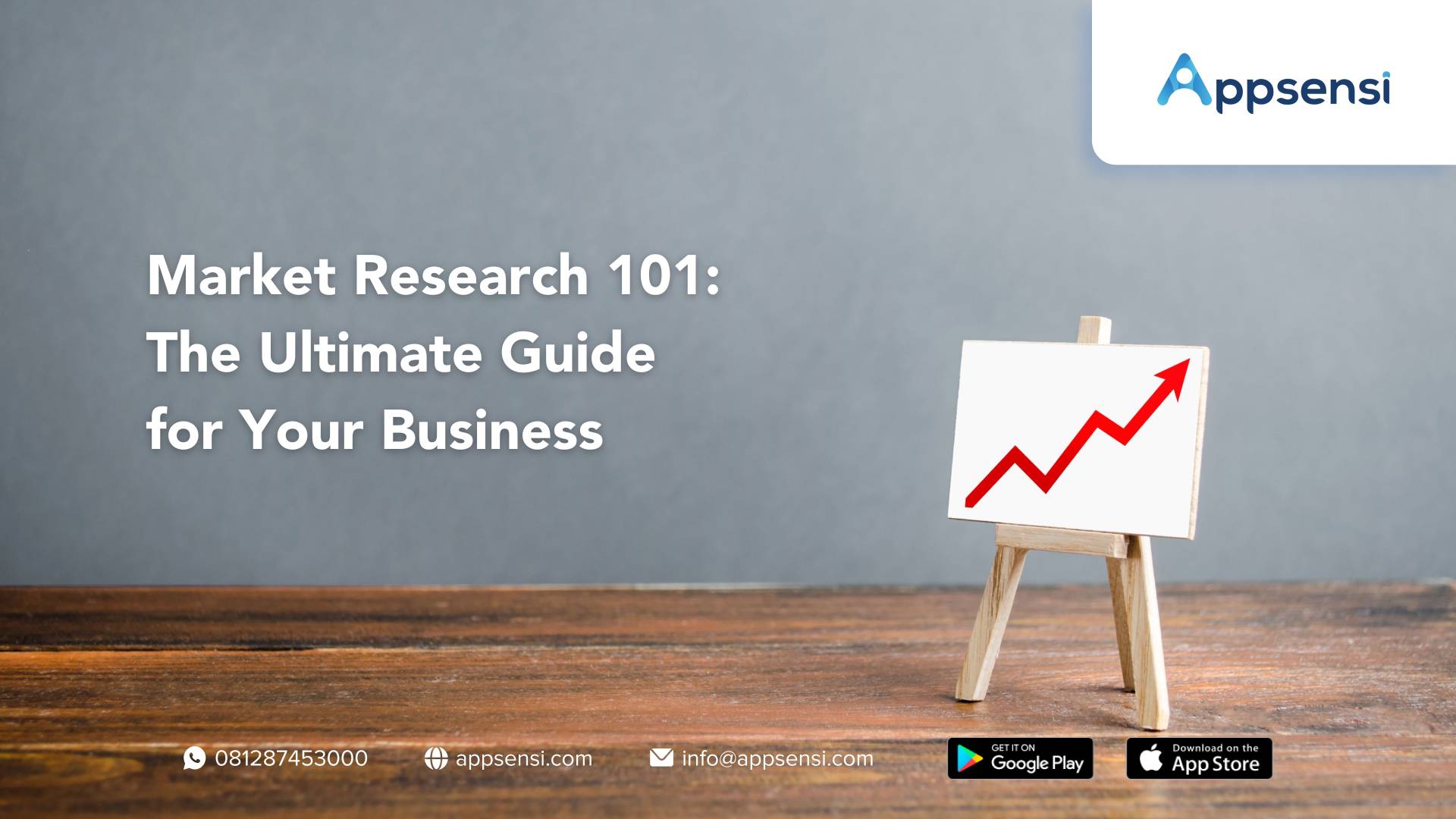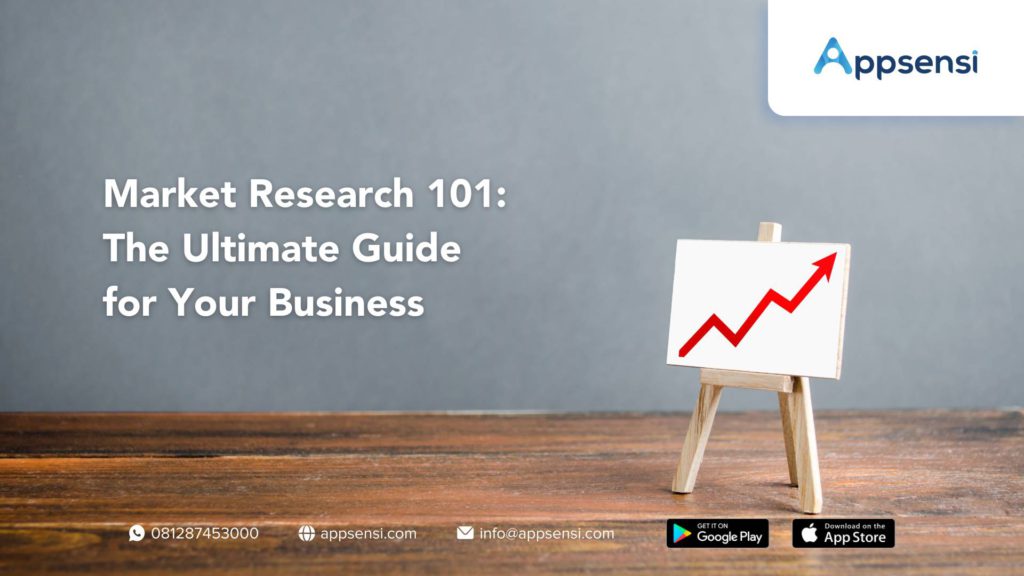 Market research is the process of obtaining information about your target market and clients in order to validate the success of a new product, assist your team in iterating on an existing product or help you develop a new one.
Market research can answer questions about the state of the industry, but it is not a crystal ball that marketers can rely on to gain insight into their customers. Market researchers look at many areas of the market, and it can take weeks or even months to provide an accurate picture of the business landscape.
However, researching just one of these areas can make you more intuitive about who your buyers are and how to offer them value that other companies are not currently offering them.
Of course, you can make sound judgment decisions based on your experience in the industry and your existing clients. However, keep in mind that market research offers benefits beyond strategy. There are two things to consider:
Your competitors also have industry-experienced individuals and client bases. Your direct resources will likely, in many ways, be the same as those of your direct competitors. Finding a larger sample size for answers can give you a better advantage.
Your customers do not represent the entire market situation. It represents the position of the segment of the market that is already interested in your brand.
3 main Objectives of market research
Generally speaking, there are three main objectives in market research.
Administrative: Assist a company's or business's development by ensuring effective planning, management, and control of both people and material resources, and therefore meeting all unique market demands at the appropriate moment.
Social: Provide a necessary product or service to meet a customer's wants. When a product or service is consumed, it should satisfy the client's wants and preferences.
Economical: Determine the degree of economic success or failure a firm can have especially when they are new to the market, or otherwise launching new products or services, and so provide clarity to all decisions that need to be taken.
Also read: Knowing About Competitive Advantage for Your Business
Importance of Market Research
Market research lets you meet customers wherever they are. By understanding the customers' problems, pain points, and desired solutions, you can precisely design your product or service to naturally attract them.
Market research also provides insight into things that affect your bottom line, including:
Where your target audience and existing customers are looking for their products or services
Which of your competitors is your target audience looking for information, options, or purchases?
What are the trends in your industry and your customers' perspectives?
Who makes up your market and what are the challenges?
What affects your target audience's purchasing decisions and conversions?
Is there a demand for the business initiative you are investing in
Unaddressed or unserved customer needs that can be turned into sales opportunities
Behavior about pricing for a particular product or service
Ultimately, market research allows you to draw on information from a larger sample size of your target audience, removing bias and assumptions so you can understand the essence of consumer attitudes. As a result, you can make better business decisions by knowing the bigger picture.
Why is market research so valuable? According to Hotjar, there is more to research for your business.
Obsessing over your customers is the only way to win.
If you don't care, you will lose potential customers to someone who cares.
Analytics gives you the 'what', but research shows the 'why'.
Big data, user analytics, and dashboards can tell you what people are doing at scale, but only research can tell you what they think and why they do what they do. For example, analytics tell you that your pageviews have declined when you post between 9 AM to 11 AM, but research will give you the reason why are they declining at certain times.
Research exceeds assumptions, trends, and so-called best practices.
By listening to customers and focusing on optimizing their customer experience, you are highly unlikely to steer in the wrong direction. This will beat all the best practices you read, trends that you learn, and assumptions of experts.
Research prevents you from planning in vain
Your team may be great, but you and your colleagues can't experience your product the way your customers do. Customers may use your product in ways that surprise you, and features that seem obvious to you may confuse them. Over-planning and refusing to test your assumptions is a waste of time, money, and effort because you may need to make changes after you've implemented an untested plan.
How To Gather Information In Market Research: Primary Vs Secondary Research
Market research combines primary information obtained by the company or a person employed by the firm with secondary information gathered by an outside source.
To give you an idea of ​​the potential for extensive market research, keep in mind that it can be qualitative or quantitative – depending on the study you are conducting and what you are trying to learn about your industry.
Qualitative research deals with public opinion and explores how the market feels about the products currently available in that market. Quantitative research deals with data, looking for relevant trends in information gathered from public records.
There are two main types of market research your business can do to gather actionable information about your products: primary research and secondary research.
1. Primary research
Primary research is the search for direct information about the market and the customers within the market. This is useful when segmenting your market and creating your buyer persona. Primary market research tends to fall into one of two groups: exploratory and specific research.
Exploratory primary research
This type of primary market research is less concerned with measurable customer trends and more concerned with potential issues worth addressing as a team. This is usually done as a first step – before specific research is done – and can include open interviews or questionnaires with a small number of people.
Specific primary research
Specific primary market research often follows exploratory research and is used to investigate problems or opportunities that the company has identified as important. In certain studies, companies may take a smaller or more nuanced segment of the audience and ask questions aimed at solving suspicious problems.
2. Secondary Research
Secondary research is all the public data and records you have to conclude (such as trend reports, market statistics, industry content, and sales data that you already have in your business). Secondary research is very useful for analyzing your competitors. The main groups that will fall into secondary market research include:
Public sources
Public sources are the first and most accessible layer of material when conducting secondary market research. They are often free to research and review.
Government data is one of the most popular sorts of public sources.
Commercial source
These sources often come in the form of market reports, which consist of industry insights gathered by research institutes such as Pew, Gartner, or Forrester. Because this information is portable and distributable, it usually costs money to download and obtain it.
Internal source
Internal sources deserve more credit for supporting market research than they usually get. The average revenue per sale, customer retention rate, and other historical data about new accounts can help you conclude what customers might want now.
11 Types of Market Research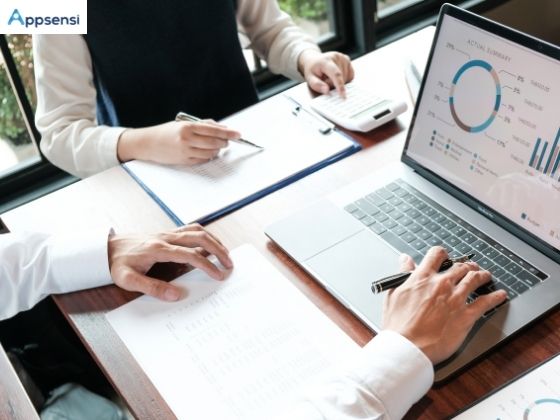 There are a lot of market research types, to begin with. Of course, you don't need to do all of them, you only need to find the most suited one for your business. According to Hubspot, there are several types of market research.
Interviews
Focus Groups
Product/ Service Use Research
Observation-Based Research
Buyer Persona Research
Market Segmentation Research
Pricing Research
Competitive Analysis Research
Customer Satisfaction and Loyalty Research
Brand Awareness Research
Campaign Research
1. Interviews
Interviews allow for face-to-face discussions (in-person and virtual) so that you can allow the flow of conversation to flow naturally and pay attention to the body language of the interviewee as you do so.
The people you meet can answer questions about themselves to help you design your buyer persona. This buyer persona describes the customer's ideal age, family size, budget, job title, challenges they face at work, and similar aspects of their lifestyle. Having these buyer profiles can shape your entire marketing strategy, from the features you add to your products to the content you publish on your website.
2. Focus Groups
Focus groups provide you with several carefully selected people so you can test your product, watch demos, provide feedback, and/or answer specific questions.
This type of market research can give you ideas for differentiating a product, or the qualities of your product that make it unique in the market. Consider asking your focus group questions about (and showing examples of) your services, and finally using group feedback to improve those services.
3. Product/Service Usage Research
Product or service usage research provides insight into how and why your audience uses your product or service, and the specific features of the item. This type of market research also gives you an idea of ​​the usefulness of the product or service for your target audience.
4. Observational Research
Observational research allows you to sit back and see how members of your target audience are using your product or service, what works well in terms of user experience, what barriers they face, and what aspects could be easier for them to use and apply.
5. Buyer Personality Research
Buyer persona research gives you a realistic view of your target audience, what their challenges are, why they want your product or service, what they need from your business and brand, and more.
6. Market Segmentation Research
Market segmentation research allows you to categorize your target audience into different groups (or segments) based on specific and defined characteristics – in this way, you can identify effective ways to meet their needs, understand their points and expectations, and learn about their goals.
7. Pricing Research
Pricing research gives you an idea of ​​the similar products or services in the market you sell to, what your target audience expects to pay – and is willing to pay – for everything you sell, and what a reasonable price for you to list your product or service on. All of the information gathered from this kind of research will help you determine your pricing strategy.
8. Competitive Analysis
Competitive analysis is invaluable because it gives you an in-depth understanding of the competition in your market and industry. You can learn about what is going well in your industry, what your target audience is looking for in terms of a product like yours, which competitors you should follow and reach out to, and how you can set yourself apart from the competition.
9. Customer Satisfaction & Loyalty Research
Customer satisfaction and loyalty research give you insight into how to entice existing customers to return to more business and what will motivate them to do so. This research will help you find the most effective ways to increase pleasure among your customers.
10. Brand Awareness Research
Brand awareness research tells you what your target audience knows and knows about your brand. It tells you about the associations your audience members make when they think of your business and what they think of you.
11. Campaign research
Campaign research requires researching your campaign beforehand and analyzing its success among your target audience and existing customers. It takes experimentation and then diving deep into what your audience has achieved and engaged with so you can consider these elements for your future campaigns and focus on the aspects of what you do that matter most to these people.
Also read: Understanding Corporate Strategy, How Important Is It?
How To Do A Market Research
Now, let's get into how you conduct market research.
1. Defining the buyer persona
Before delving into how customers in your industry make purchasing decisions, you must first understand who they are.
This is where your buyer persona comes in handy. A buyer persona – sometimes referred to as a marketing persona – is a generic fictional representation of your ideal customer.
They help you visualize your audience, simplify your communications, and inform your strategy. Some of the main characteristics that you should pay attention to include in your buyer persona are age, gender, location, job title, family size, income, and a major challenge.
Your persona will act as a guide for how to effectively reach out to the actual audience members in your industry. Also, you may find that your work is suitable for more than one character. But that is okay! Simply consider each specific character as you optimize and plan your content and campaigns.
2. Choose a persona group to interact with
Now that you know who the buyer is, use this information to help you decide which groups to engage with to conduct market research – this should be a representative sample of your target customers so you can better understand their characteristics, challenges, and buying habits.
The group you select to be involved in should also consist of people who have recently made purchases or have deliberately decided not to. Here are some other guidelines and tips to help you find the right participants for your research.
How to select the right people to participate in market research
When choosing the people you want to engage in market research with, start by focusing on people who have characteristics that match your typical buyer personality. You must also seek 10 people for each buyer persona.
Select the people you've interacted with recently.
You may want to focus on people who have completed assessments in the past six months – or up to a year if you have a longer sales cycle or niche market. You will ask very detailed questions, so their experience must be fresh.
Gather a mix of participants.
You want to recruit people who have already purchased your product, bought a competing product, and decided not to buy anything. While it will be easier to find and recruit your customers, getting information from non-clients will help you develop a balanced view of your market.
Here are more details on how this mix of participants was selected:
Pull up the list of customers who have recently made a purchase. As mentioned earlier, this is usually the easiest group of buyers to recruit. If you use a CRM system, you can run a report on the transactions that were closed in the last six months and filter them by the characteristics you are looking for. If not, you can work with the sales team to get a proper account list from them.
Pull up the list of customers who are active in the evaluation, but do not make a purchase. You have to get a mix of buyers who buy from competitors or decide not to buy. Again, you can get this list from your CRM or from whatever system your sales team uses to track transactions.
An invitation to share on social media. Try to reach people who follow you on social media, but decide not to buy from you. Some of them may be willing to talk to you and tell you why they ultimately decided not to buy your product.
Take advantage of your network. Tell your co-workers, ex-colleagues, and connections on LinkedIn that you're doing research. Even if your direct connections are not qualified, some of them likely have qualified co-workers, friends, or family members.
Choose an incentive. No one likes wasting their time or even spending it on something that possibly doesn't benefit them. That's why you should think of something to motivate your participant to spend 30-45 minutes of their time. If you have a tight budget, you can reward participants for free by giving them exclusive access to the content.
3. Prepare research questions for market research participants.
The best way to ensure you get the most out of your conversation is to be prepared. You should always create a discussion guide – whether it's for a focus group, online survey, or phone interview – to make sure you answer all the questions on your mind and use your time wisely.
Your discussion guide should be in outline form, with time allocations and open-ended questions for each section.
Yep, you should always have open-ended questions when you conduct market research. You never want to "lead the witness" by asking yes and no questions, because that puts you at risk of accidentally changing their idea by adopting your hypothesis.
Below is the outline guide to conducting market research questions.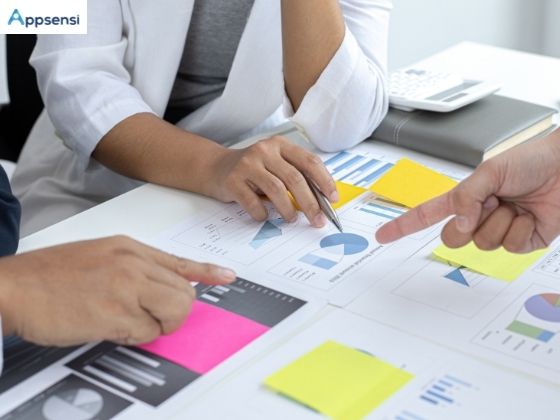 Background questions
Request that the buyer provides you with some background information (their title, length of time with the firm, etc.). Then, to get things going, ask a lighthearted or simple inquiry (the first concert attended, favorite restaurant in town, last vacation, etc.). You might inquire about the following:
Describe the structure of your team.
Tell me about your day-to-day tasks at work.
What are the team's objectives, and how will they be measured?
What has been the most difficult task you've faced in the last year?
Awareness
Here, you want to understand how they first realized they had a problem to solve without finding out if they knew about your brand or not.
Think back to when you first realized that you needed [your product/service category – don't be specific].
How do you know that something in this category can help you?
How familiar are you with the various options on the market?
Consideration
This part is when you want to be specific about how and where buyers look for potential solutions.
What's the first thing you do to find a potential solution? How useful is this resource?
Where do you go to find more information?
If necessary, you can follow up their answer with these questions:
How did you find this source?
How do you use the seller's website?
What are you specifically looking for on Google?
How useful is that? How could it be better?
Who provides the most (and least) useful information? How does it look?
Tell us about your experience with each salesperson's sales staff.
Decision
Which of the sources I described above was most influential in driving your decision?
What criteria, if any, do you set for comparing alternatives?
Which sellers are shortlisted and what are the pros/cons of each?
Who else is involved in the final decision? What role did each of them play?
What factors ultimately influence the final purchase decision?
Closing
Here, you want to conclude and understand what could be better for the buyer.
Allow time in the end for further questions.
Ask them what the perfect purchase looks like. How would that be different from what they experienced?
Thank your participants for their time and give them a thank-you note or incentive.
4. List your main competitors.
Remember that listing the competition is not always as simple as Company X vs. Company Y.
Sometimes a department of a company may compete with your main product or service, although the company's brand may put more effort into other areas.
Apple, for example, is known for its laptops and mobile gadgets, but its music streaming service, Apple Music, competes with Spotify. Even if their goods don't overlap at all, you may be competing for incoming website visitors with blogs, YouTube channels, or comparable postings in terms of content.
Identify competitors in the industry
To identify competitors whose products or services overlap with yours, identify the industry or industries you're after. Start at a high level using terms such as education, construction, media, entertainment, food service, healthcare, retail, financial services, telecommunications, and agriculture.
Identify content competitors
Search engines are your best friends in this secondary field of market research. To find online publications that rival yours, take the general industry terms you identified in the section above, and come up with some of the more specific industry terms that your company defines.
5. Summarize your findings.
Now, you are overloaded by data. There are a lot of findings that can get you overwhelmed. You can solve this by looking for common themes that will help you tell a story and list action items.
To make the process easier, try using your favorite presentation software to prepare a report, as it will make it easier to add quotes, charts, or call segments.
Feel free to add your flair, but the following chart will help you create a clear summary:
Background: your goals and why this research was conducted.
Participant: Who are you talking to? Tables work great so you can divide groups by personality and clients/prospects.
Executive Summary: What was the most interesting thing you learned? What are you planning to do?
Awareness: Describe the common triggers that lead a person to enter judgment. (Quotes can be very powerful.)
Consider: Provide the main topics you found, as well as detailed sources that buyers used when making their assessments.
Decisions: Give an idea of ​​how decisions are made by including the people who are the center of influence and any product features or information that can make or break a deal.
Business plan: Your analysis may have revealed some of the campaigns you can run to bring your brand to buyers earlier and/or more effectively. Provide a list of your priorities, a timeline, and their impact on your business.
Also read: How Much Do You Know About Strategic Planning?
Example of Market Research
1. Starbucks
Because of its market research value, Starbucks has grown to become the world's largest coffeehouse business. Starbucks' market research strategy involves the following steps:
Tracking cultural trends
Social media monitoring
Customer feedback
Product testing in-store
Starbucks has employed market research for the past 12 years by collecting customer input through its My Starbucks Idea platform.
Consumers, future customers, and staff may all visit the website and contribute any unique ideas they have.
This approach is invaluable because they can hear back directly from their customers faster and their research strategies give loads of data that can improve their services.
2. KFC – Meatless chicken
KFC began creating and testing a new meatless chicken variant in 2019. Rather than pitching the product throughout the country right away, it started small: in a few Atlanta-area retailers.
This is a simple and successful way to do market research to see how well a new product sells on a smaller scale before investing too much time and money into it. If the meatless chicken fails in Georgia, KFC will have to make changes to the product before relaunching it.
3. The Body Shop – Sustainability
The Body Shop has long been renowned for selling ethically produced and natural goods, and "sustainability" is a key concept that the company proudly promotes.
The Body Shop's staff recorded discussions to learn more about the sustainability subtopics that mattered most to their customers and discovered that refills were a big deal.
This data gave the Body Shop team confidence when they relaunched their Refill Program in 400 stores worldwide in 2021 and another 400 in 2022.
Conclusion
After delving into all about market research, now you know how important it is to your business. Conducting market research is a fascinating experience. Even if you believe you have a good understanding of your customers, doing the research will most likely reveal new channels and message recommendations to help you better your interactions.